Archived News

Class Day 2015
March 27th and 28th - See You There!

Friday, March 27th: The 2015 Washington Rowing Banquet
And VBC Induction
Featuring 2008 and 2012 Olympian Megan Kalmoe '06
Friday, March 27th, 6:00pm, Conibear Shellhouse
More Information: 2015 VBC Banquet

The VBC Banquet is sold out: Please contact Al Erickson for overflow seating (al.erickson@frontier.com)
About the Varsity Boat Club: Varsity Boat Club

Friday, March 27th: Women Alums: Reception With Megan Kalmoe
All women alums are invited to join the University of Washington Women's Crew and two-time Olympian and US Rowing's 2014 Female Athlete of the Year Megan Kalmoe '06, for a special reception, Friday, March 27, at 5 p.m. in the Captains Room at Conibear Shellhouse.
This one-hour event will give UW Alumnae Rowers the opportunity to meet and mix with the current women's team prior to the VBC Banquet, share stories, history and enthusiasm at the start of the racing season. Banquet attendance is not required for this pre-function.

Saturday, March 28th: Class Day Cruise with Croissants
Come join fellow alums, friends and parents on board the "Goodtime II" and get a birds eye view of the races as you follow the crews down the Cut! The cruise includes breakfast croissants, fresh fruit and coffee, and play x play by the coaches. An annual tradition!
More Information and to Purchase Tickets Click Here: 21st Annual Class Day Cruise and Croissants

Saturday, March 28th: 5th Annual Women's Alum Race
Saturday, March 28th, 8:00 AM at Conibear Shellhouse
Attention women alums! Meet at the shellhouse Saturday morning, greet some familiar faces and get ready to have some fun! The race is 1000 meters and the race start time is at 8:00 am (meet at the shellhouse at 6:30 am, launch at 7:00 am). Boatings are random - first come, first boated. Please RSVP to Denni Stobin (denninessler@gmail.com) or Ellen Ernst (eernst60@aol.com) to reserve your spot! (Important details to include in your email if you plan to row: starboard, port or coxswain and your graduating class). If you don't want to get on the water, but you'd still like to join in on the fun, please come down to watch, say hello and reconnect. Snacks and beverages will be provided at the boathouse after the race. Please spread the word and help to continue the success of this event for our women alums. Looking forward to seeing everyone at the boathouse and kicking off another great year of racing. Go Huskies!

Saturday, March 28th: Class Day Free BBQ
Immediately following the races, join the athletes and coaches for the post-race awards on the docks and our annual free BBQ sponsored by the Stewards!
More Information Here (page down): 2015 Class Day Cruise and Free BBQ

Thank You Alumni and Friends for Your Support in 2014!
2014 In Review:
Men: V8, F8, V4 IRA National Champions, 8th Straight Ten Eyck Team National Championship; V8, F8, V4 and Team Pac-12 Champions; Pac-12 Coach of the Year, Four Pac-12 All-Conference Athletes; 16 Men's Team Members Receive Pac-12 Academic Honors; 16 UW Men at U-23World Championships; 8 UW Men Compete at World Rowing Championships

UW Men Prepare for the IRA, May 2014
Women: New Zealand Gallagher V8 Great Race Champions; Windermere Cup V8 Champions over GB; V8, V4 4th at NCAA National Championships; Pac-12's: V8 2nd, Team 2nd; Three Pac-12 All-Conference Athletes, 16 Women's Team Members Receive Pac-12 Academic Honors; Two UW Women at U-23 World Championships (both silver) and 7 UW Women at World Rowing Championships (1 gold, 6 silver); Megan Kalmoe '06 US Rowing Female Athlete of the Year

UW Women Win in New Zealand, September 2014
And Finally, for the 2013-2014 school year: 69 members of the UW Rowing Team, men and women together, make the UW Dean's List...
Congratulations to Our UW Athletes and Coaches on a
Fantastic 2014, Both On the Water and In the Classroom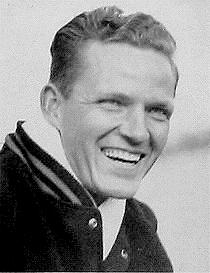 12/17/14: It is with profound sadness that we announce the passing of Stan Pocock '47, a man whose quality of work in the sport of rowing spanned decades and reached the very pinnacle of our sport. Born in the same year that Washington first won the varsity race at Poughkeepsie (1923), rowing would be a part of his life from day one. But rather than shrink from it, or the challenge of having a legendary father, Stan embraced it and made it his own. Upon graduation from the UW in 1947, Stan became the Washington lightweight coach, then two years later the freshman coach. In his six seasons as frosh coach, his crews won five Cal Duals, three National Titles, and two second-place finishes at the IRA. "Winning as an end in itself was not the goal" he said at the time. "Trying to win was what counted."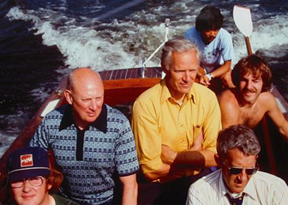 Stan would then take his coaching skills to the next level, founding LWRC and sending elite crews to three Olympics from 1956 - 1964, his teams winning gold in all three. Back home he settled into the boat-building business, becoming a master, like his father, of the cedar shell, but also an experienced engineer and innovator as boat-building transitioned in the 80's to higher-tech materials. He remained active in the rowing community upon retirement, founding, with his sister Patricia, the Pocock Rowing Center in 1994, and having a large presence in the Seattle master's rowing community with the Ancient Mariners and a number of master's women's programs. Throughout that time he stayed in close touch with the Washington Rowing program, just this year receiving the Don H. Palmer Award at the UW Hall of Fame Banquet in recognition of his lifetime commitment to UW Athletics.
But for those who knew Stan - and there are a large number in Seattle, and across the country and world who did - it was his soft-spoken demeanor and willingness to share his knowledge that will be remembered. His presence at any occasion stirred memories of cedar hulls cutting glass smooth water, a time when Lake Washington sat still in the morning with only the sound of blades entering and exiting on each stroke. Those were the life and times of Stan Pocock; those memories, and the knowledge he shared, will remain his legacy and his gift to the sport of rowing.
To all of Stan's family, friends, and the many he touched in the rowing community, we offer our condolences. A memorial service will be held at Conibear Shellhouse Saturday, January 3rd, at 11:00 a.m. More information is here: Stan Pocock Memorial Service.
(Link to previous 2003-2013 news here - Washington Huskies Rowing - News)

9/13/14: UW Women Win NZ Gallagher Great Race
Hit Tree, Avoid the Current, Comeback and Win - Washington Wins Great Race

Washington Rowing fans you will not want to miss this video - if you have 20 minutes watch it in entirety as it includes the erg challenge from the banquet and a number of aerial shots of the race. But if you only have a couple of minutes, the move is at the 15:00 mark of the video. This after Washington had trailed the entire race, an incredible move with about 400 meters to go that forced Waikato into the current, Washington hugging the shore for the win. Huge win for Washington in New Zealand!

2014 National Champions
Washington Men's V8 Takes Command in 2nd 500, Cruise to 1 Length Win
Brown 2nd, Cal 3rd
8th Straight Ten Eyck Team National Championship

4th Straight IRA V8 National Championship Sets New UW Historical Record, Ties All-Time IRA Record
8th Straight Ten Eyck Team National Championship Sets New UW Historical Record and All-Time IRA Record

V4+, F8 Gold, 3V8 Silver, 2V8 Bronze
Video: USR YouTube - 2014 IRA Finals or 2014 IRA Regatta Video

Regatta Information - 2014 IRA Regatta
Live Results: Official Results UW HuskyCrew Twitter

Indianapolis, IN
2014 Women's NCAA National Championships
V8, V4+ 4th; 2V8 10th
Washington Team Takes 7th
Team Finish: Ohio St., Cal, Brown, Stanford, UVA, Princeton, UW, Michigan, Notre Dame, USC

Results, Information (see lower right column) - NCAA Rowing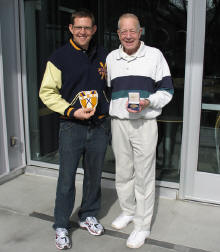 November 20, 2013: It is with sadness that we announce the passing of longtime Steward and Hall of Fame member Carl Lovsted '52. Carl began his career at Washington in the fall of 1948 and was an IRA champion in 1949 (F8) and 1950 (V8), before crowning his accomplishments with an Olympic bronze with teammates Fil Leanderson, Al Ulbrickson Jr., Al Rossi, and Dick Wahlstrom at the 1952 Helsinki Olympics. An active Rowing Steward for decades, he was inducted into the Washington Hall of Fame with his 1952 teammates in 1998.
Carl's impact on the Washington Rowing program is immeasurable. His generosity, from the scholarship endowments he created to "chief coffee maker" at the Steward's Enclosure, was boundless. He will, however, be remembered by most for his strength of character, and as the embodiment of what it meant to be a Steward of the program. "I got so much out of the experience that helped me in my life that I've always thought that I was simply acting on my responsibility. I still do," said Carl in a 2008 interview.
Carl Lovsted was a friend of Washington Rowing, and in so doing became a friend and mentor to many, many people associated with it, across multiple generations. As is the case with exceptional people, his loss will not only be felt personally by the many he touched in his life, but by the entirety of our program. To his family, teammates, and friends, we offer our condolences.
A celebration of life will be held at Conibear Shellhouse on Saturday, December 14th, from 5:00 pm - 7:30 pm. In the meantime, read about Carl and his rowing achievements here (with many photos from his collection) - Washington Rowing History - 1950's. In addition, the 2008 SWEEP article nominating him as one of the most influential people in the history of Washington Rowing, is here - First Family - A Husky Profile.