The University of Washington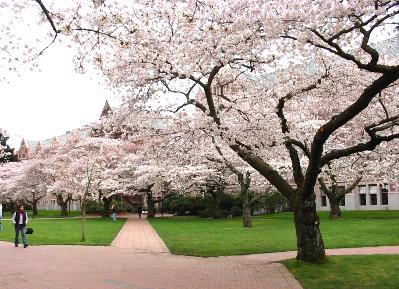 The University of Washington (the UW), founded in 1861, is a public university located between Portage Bay and Lake Washington in the University District of Seattle. It is the oldest public university in Washington and the largest university in the northwest United States, with an annual operating budget of over $3 billion.
UW colleges consistently rank in the top 10 in the U.S. News and World Report annual rankings, including the schools of Medicine (#1), Nursing (#1), Computer Science (#7), Bioengineering (#4) and Nuclear Physics (#2) in the 2006 report. That same report listed the Business School seventh among public universities, while the UW Center for Innovation and Entrepreneurship was ranked 5th best in the country by Entrepreneur magazine and the UW Executive MBA program ranked third by The Economist. Other highly ranked schools include engineering, sociology, and law. A private review in 2007 by the National Opinion Research Center, measuring private and public universities on science, humanities, and "how well it promotes an ethic of service to country", ranked Washington 14th (out of 242) in the United States.
Rankings aside, the UW is the largest recipient of federal research dollars among public universities and second among all public and private universities in the country. In 2006, the University of Washington public and private research budget passed $1 billion, with virtually all of the funding coming from peer-reviewed research proposals. The UW research budget consistently ranks among the top five in both public and private universities across the country.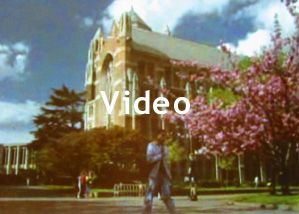 Alums and friends will want to check out the UW video to the left. Just click on the picture and take an aerial tour through the Cut, over Drumheller Fountain, and into Red Square. Footage includes Suzzallo Library, the Allen Library, and aerial footage of the Seattle waterfront, Space Needle, Husky Stadium and back over Portage Bay. Check it out!

University of Washington Links: